REPAIRS AND INSTALLATIONS
Holland Roofing East specialises in chimney restoration services to help preserve the character of a property,.
Restorations of a chimney are particularly necessary if the chimney is part of a listed building, so we try to keep as much of the original chimney as possible to keep the history of that building maintained and we match the products that are used in the original foundation
At Holland Roofing we can install brand new chimneys from the breast up to the stack.

Depending of preference we offer a range of different chimney stacks which come in different styles and materials. Chimney stacks commonly are made from brick but there are different materials available if the brick style isn't in your ideal vision.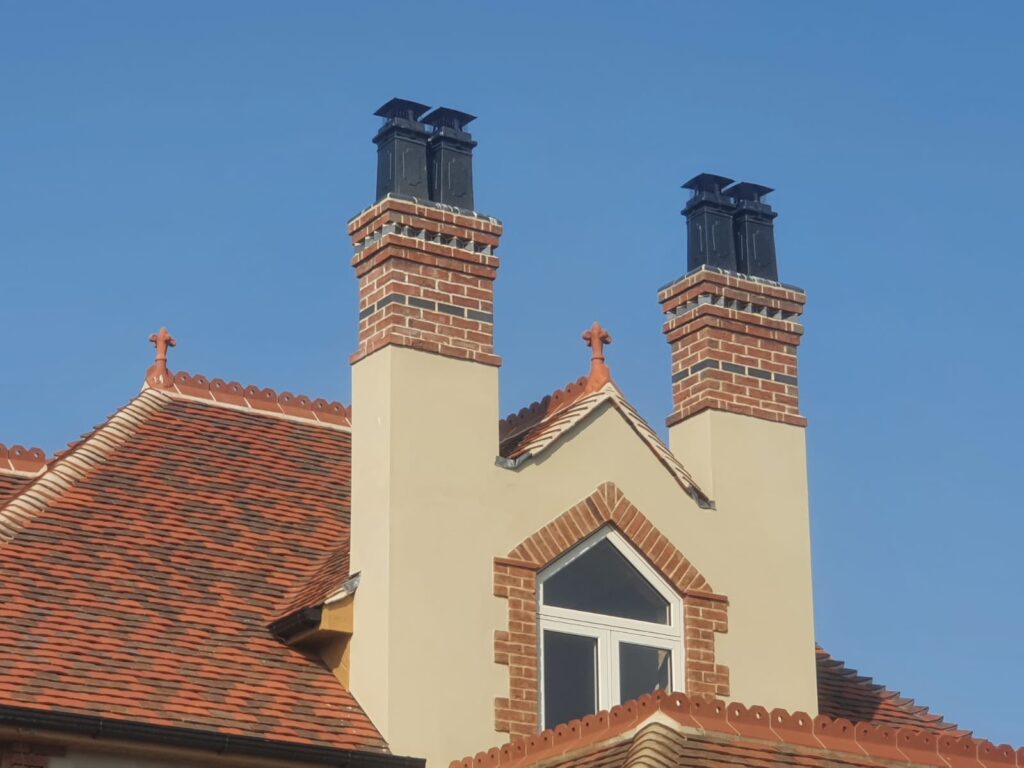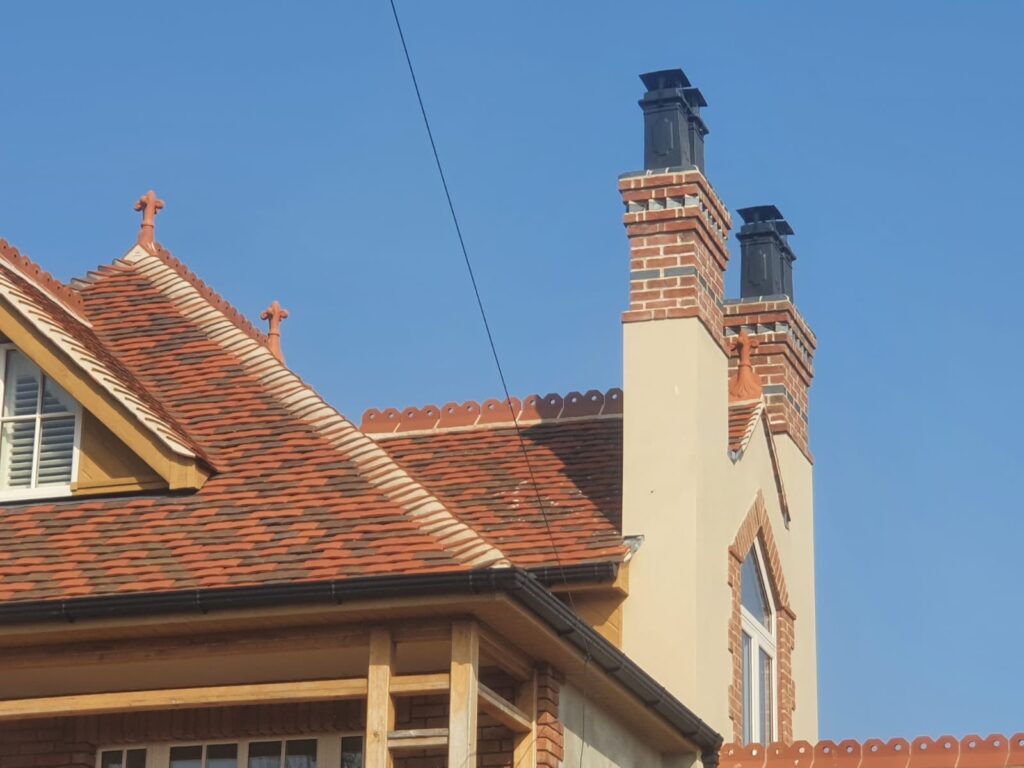 As well as restoration of chimney stacks for listed buildings we also offer chimney repairs for those not listed.

We can either use the same materials that were previously used or when it comes to repairing the chimney we can use other materials to strengthen the chimney to help prevent any future damage.
When creating or repairing a chimney we can also point the chimney, this refers to the finish on a chimney that renews the external part of the motor joint.

Chimney points become decayed due to weather damage which can cause gaps between the roof and the chimney, repointing is a service we offer that will mend this and prevent the water from seeping into the roof.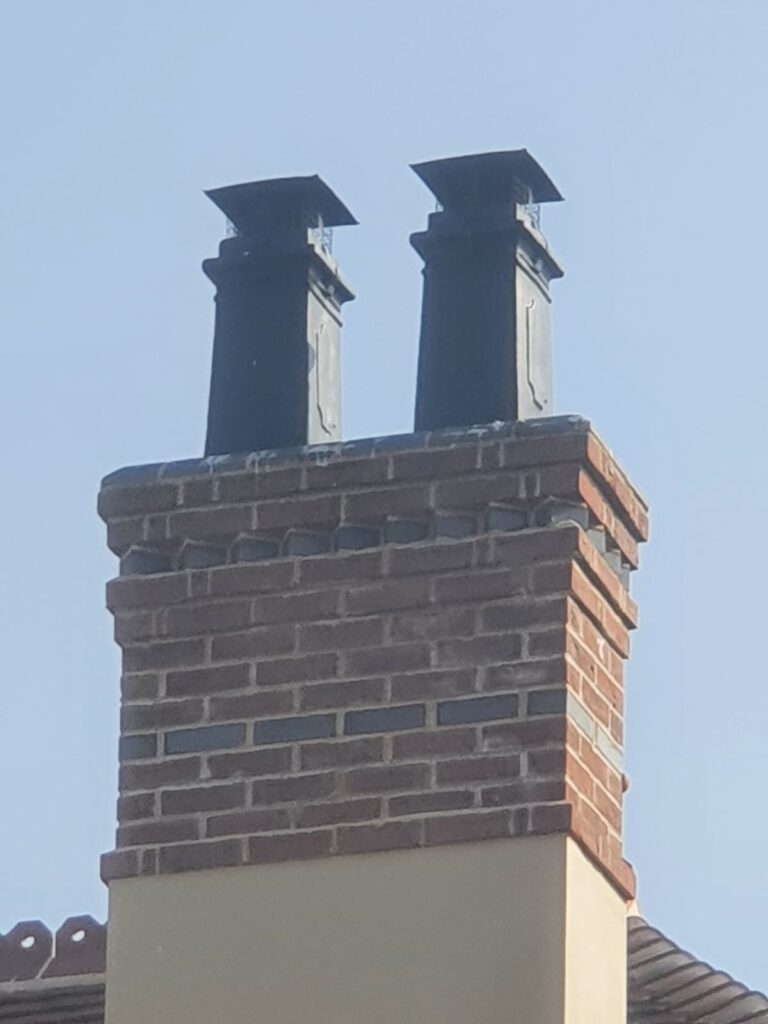 Just had Jay from Holland Roofing round to look at my roof. Can't praise him enough, problem found and sorted out. Excellent service would highly recommended this company. Thank you so much.
Just had J and his lad over to repair a hole in my roof and they also repaired a hole in the side where birds where getting in. Great guys. Would highly recommend 5*
A great team. Excellent work done with a good attitude and fine attention to detail. Their price was very competitive and Jay and his team come with a 100% recommendation for me.
A fantastic job done at The West Cliff Theatre Clacton on sea. A great team of guys, friendly and very professional. Thank you from all of us here at The West Cliff ..... the kettles always on if your every passing.
CHIMNEY STACKS AND REPAIRS IN ESSEX